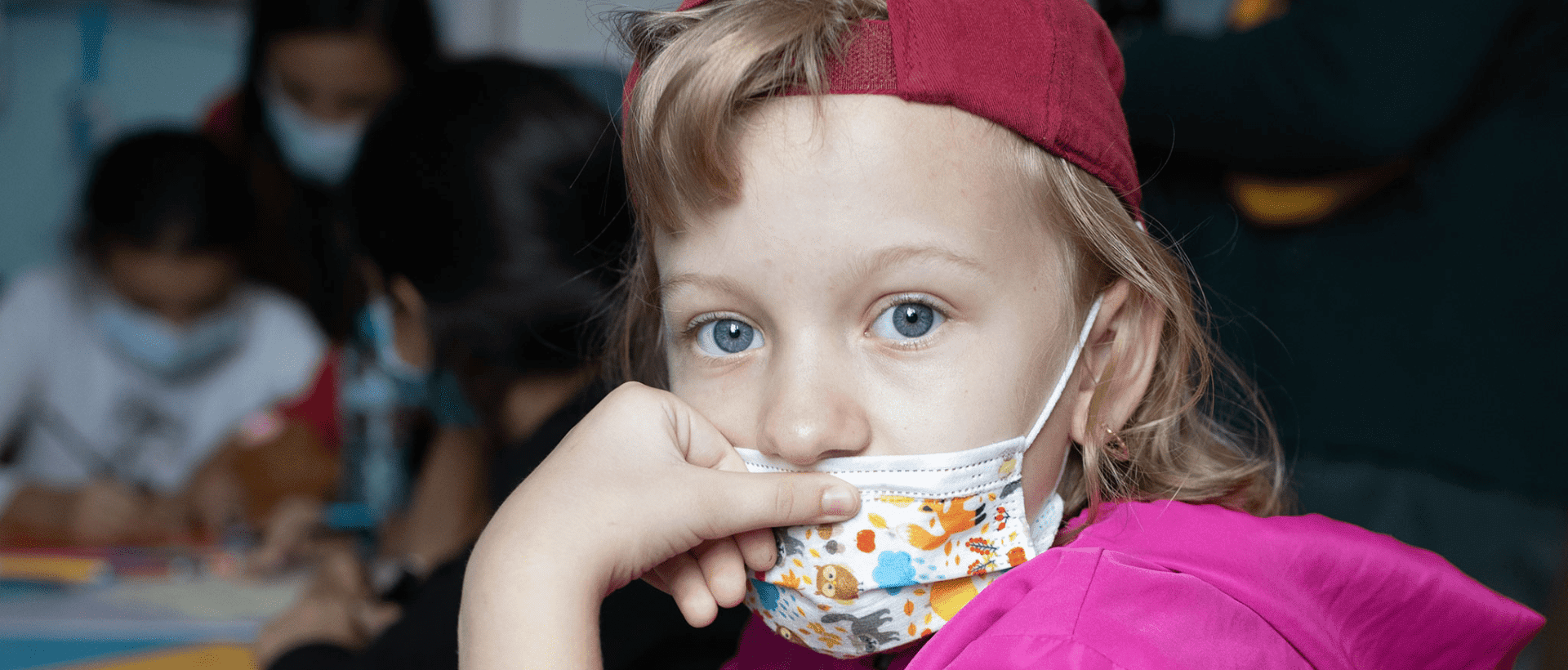 Sprijinim gratuit, lună de lună, 60 de copii din medii defavorizate care sunt diagnosticați cu tulburări de învățare, ADHD, tulburări comportamentale, afective, de limbaj și alte afecțiuni din spectrul CES
The year 2021 meant for the FDP Association – Protagonisti in education a big step forward for supporting children with Special Educational Needs (SEN) and their families.
The WONDER day center has become a licensed social service, being the first center in Bucharest that offers free counseling and support to children with SEN, but also to their parents.
We have created a friendly space that encourages trust, acceptance and creativity. 50 children with SEN receive weekly individual and group therapy, take part in non-formal education activities and experience socialization and recreation activities outside of home or school that they rarely have the opportunity to partake in.
We support the right to family and empower families as an integrated part of the education and support of children. We offer support to parents so that they know how to support their children in an effective way. In the center we organize therapeutic sessions for parents, individual therapies or group discussions, during which they are helped to better understand the particular needs of their children and to interact with them in a more positive manner. All these weekly activities in the center lead to increasing the children's ability to integrate and adapt in the school and social environment.
We aim to reduce school abandonment among them, because the chances of them being demotivated and not finding their place in school are extremely high. They struggle with social exclusion, rejection, live in isolation and feel alone. The WONDER Center supports them to overcome these challenges.
With the help of the specific therapies they take part in weekly, the children make remarkable progress. In 2021 alone, with the help of the association's team of therapists and speech therapists, they benefited from over 2,000 hours of therapy.
The support we offer at the center is tailored to each child's needs and includes activities such as:
The operation of the Wonder Center and the support offered to children diagnosed with SEN would not be possible without the financial support of our partners, among which: ROSS Foundation, United Way, Renovabis, AVSI USA, but also the support received from the authorities through Law 34/1998.
What the children who take part in activities in the WONDER Center have to say:
"I can hardly wait to go to the center, I really like the lady I do speech therapy with because she is kind and has a lot of patience. I can already tell I speak better and the other children no longer make fun of me."
"She was very scared when we first came to the center and did not want to talk at all. After a few therapy sessions, my daughter started to change for the better. She's much more open now, more confident and could stay at the center forever if she could."
Be a promoter of the social inclusion of children with SEN.
Support their therapies with a monthly donation