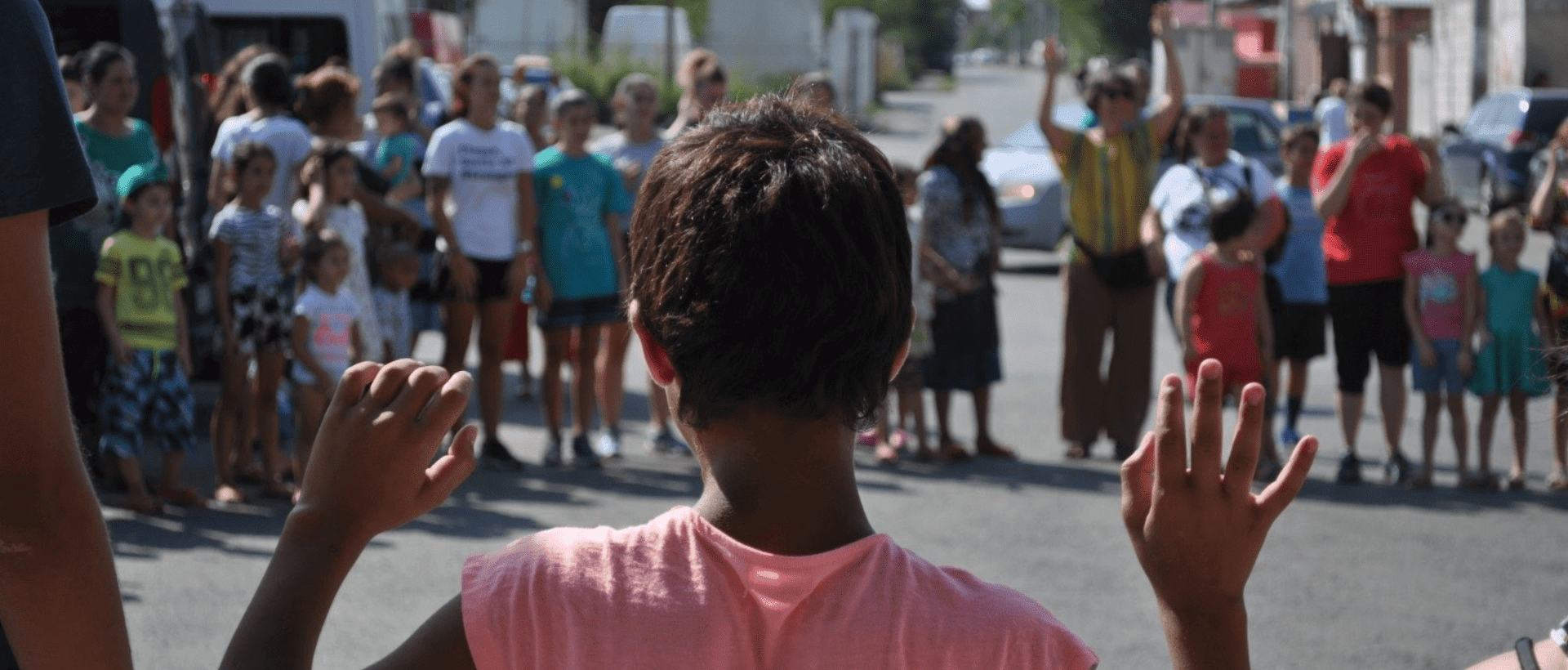 Încă de la înființare, asociația FDP – Protagoniști în Educația a avut intervenții în comunităţi marcate de sărăcie, punând accentul pe acţiuni cu impact pe termen lung, dar şi pe sprijinul imediat pentru a diminua din lipsurile cu care se confruntă
Prin implicare facem diferența!
Sprijinim anual peste 1.400 de persoane dezavantajate, persoane aflate în medii vulnerabile și la risc de sărăcie sau excluziune socială. Intervenția noastră se concretizează prin asigurarea accesului la servicii sociale de bază și suport personalizat (oferirea de consiliere sau produse de bază în funcție de nevoile identificate).
În anul 1999 am sprijinit deschiderea unei grădinițe pentru copiii din satul Iazu (Cojasca, jud. Dâmbovița), răspunzând astfel nevoilor copiilor aflați în risc de abandon școlar, prin activități remediale și non-formale, cât și părinților acestora prin consiliere și informare.
Am acordat o deosebită atenție familiilor care luptă pentru supraviețuire, fără electricitate, căldură sau apă curentă. Sărăcia energetică este un fenomen complex ce implică multiple vulnerabilități și creează obstacole în integrarea socială și profesională a oamenilor. Pe lângă dificultățile în accesul la servicii energetice de bază, familiile vulnerabile locuiesc în condiții precare, au acces redus la servicii de sănătate și sociale, iar copiii și tinerii au o participare deficitară la educație și pe piața muncii.
Printr-o serie de proiecte, care și-au propus să facă primii pași spre eficientizarea energetică în cele mai vulnerabile zone, am identificat soluțiile de reducere a sărăciei energetice, contribuind la îmbunătățirea calității vieții acestor familii care trăiesc în condiții de sărăcie extremă.
Un proiect cu impact direct în creșterea accesului la educație al tinerilor din comuna Ludești este acum în derulare: ianuarie 2022 – decembrie 2024
Proiectul "IMPACT Ludești" s-a născut în urma unei analize la nivelul localității Ludești, județul Dâmbovița. Întrucât în comunitatea romilor din localitate au fost identificate o serie de nevoi, alături de partenerul nostru, autoritatea locală din Ludești, ne-am dorit să fim cei care încearcă să îmbunătățească situația acestei comunități. Intervenția noastră reprezintă o premieră în localitate și va constitui un exemplu de bună practică, va inspira și încuraja comunitatea și autoritatea locală să dezvolte noi proiecte educaționale.
Proiecte din comunitățile vulnerabile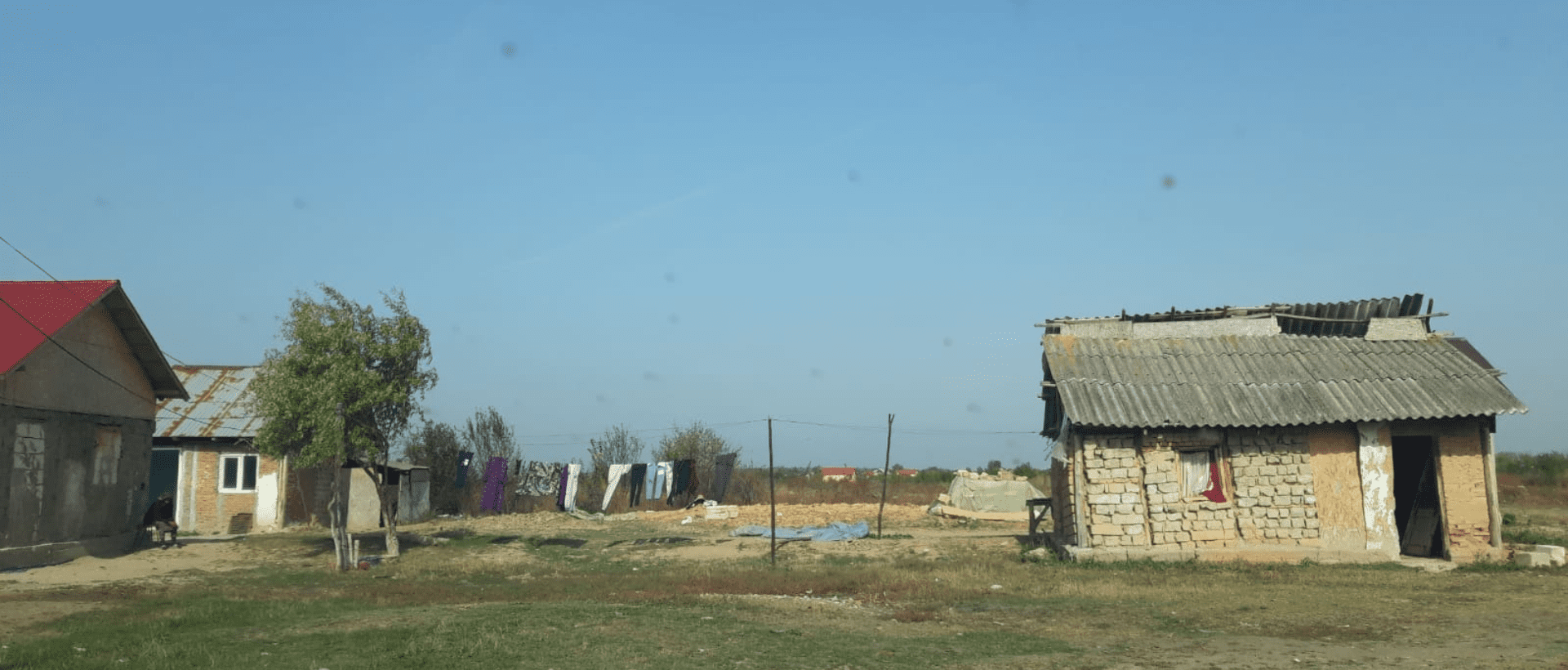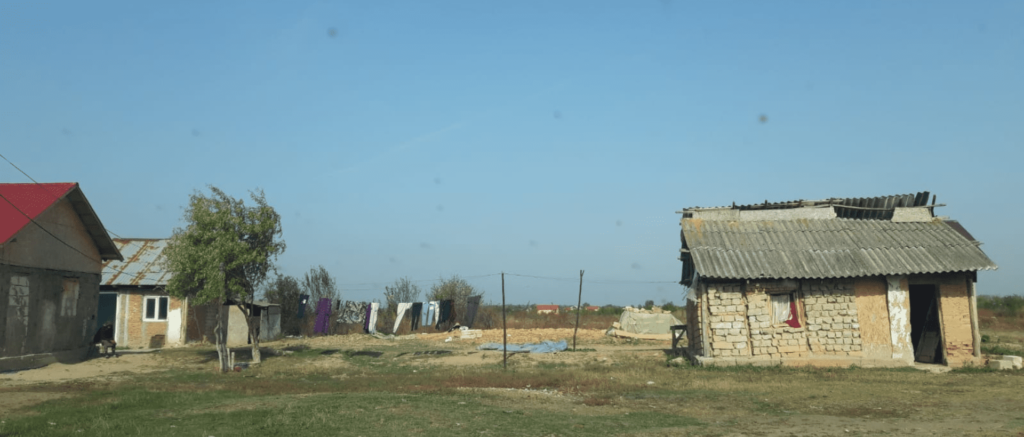 Vulnerable Communities
Aim: carrying out a pre-feasibility study of all the houses in Iazu and equipping the dispensary in Cojasca (Iazu, Cojasca and Fântânele villages), Dâmbovița county, with On-Grid photovoltaic panels.
Read More »
We ensure support and decent living conditions for people at risk, until  they are able to overcome their difficulties. We want to improve the lives of these people and encourage them not to lose hope, thus showing them that humanity wins and that support will always be there for them.
Since 1998, we have a series of interventions for vulnerable people, to whom we offer access to decent living conditions and support.
It's been 24 years since we began helping 34 young people, including their children to develop independent life skills, to be included and supported in social life.
Purpose of the program: Development of independent living skills
The objectives set: Support and social inclusion program for 30 young people at risk of social exclusion and their children.
Direct beneficiaries: 23 young people, indirect beneficiaries: 11 children.
Management of 4 social apartments that accommodate 10 young people at risk and 3 of their children, plus a family with 5 children (2 adults + 5 children)

Management of 1 protected housing "Majilinda" for emergency situations (licensed social service)

Acquiring independent living skills and parenting

A workshop (8 young people from underprivileged categories, activity carried out in partnership with S.C. Proiect Mozaic SRL, the social enterprise of the association) in which the young people were able to learn and develop relationship and communication skills, learn to work both individually and in a team, learn to follow a schedule. This workshop continued until the outbreak of the pandemic (March 2020).
In January 2018, 20 of these young people had the opportunity to meet Pope Francis personally in a private audience. The young people and all who accompanied them to this meeting experienced the moment with amazement, feeling blessed.
The event also marked 20 years since first meeting them, as abandoned children in orphanages in Bucharest. Our association started its first project of deinstitutionalization of abandoned children in the Victor Babeș and Vidra Hospital with them.
How do we still help them today?
Management of 3 social apartments that house 4 young people at risk and 3 children.

Management of 1 "Majilinda" protected housing for emergency situations (1 young person at risk)

We provide support for the acquisition of independent living and parenting skills